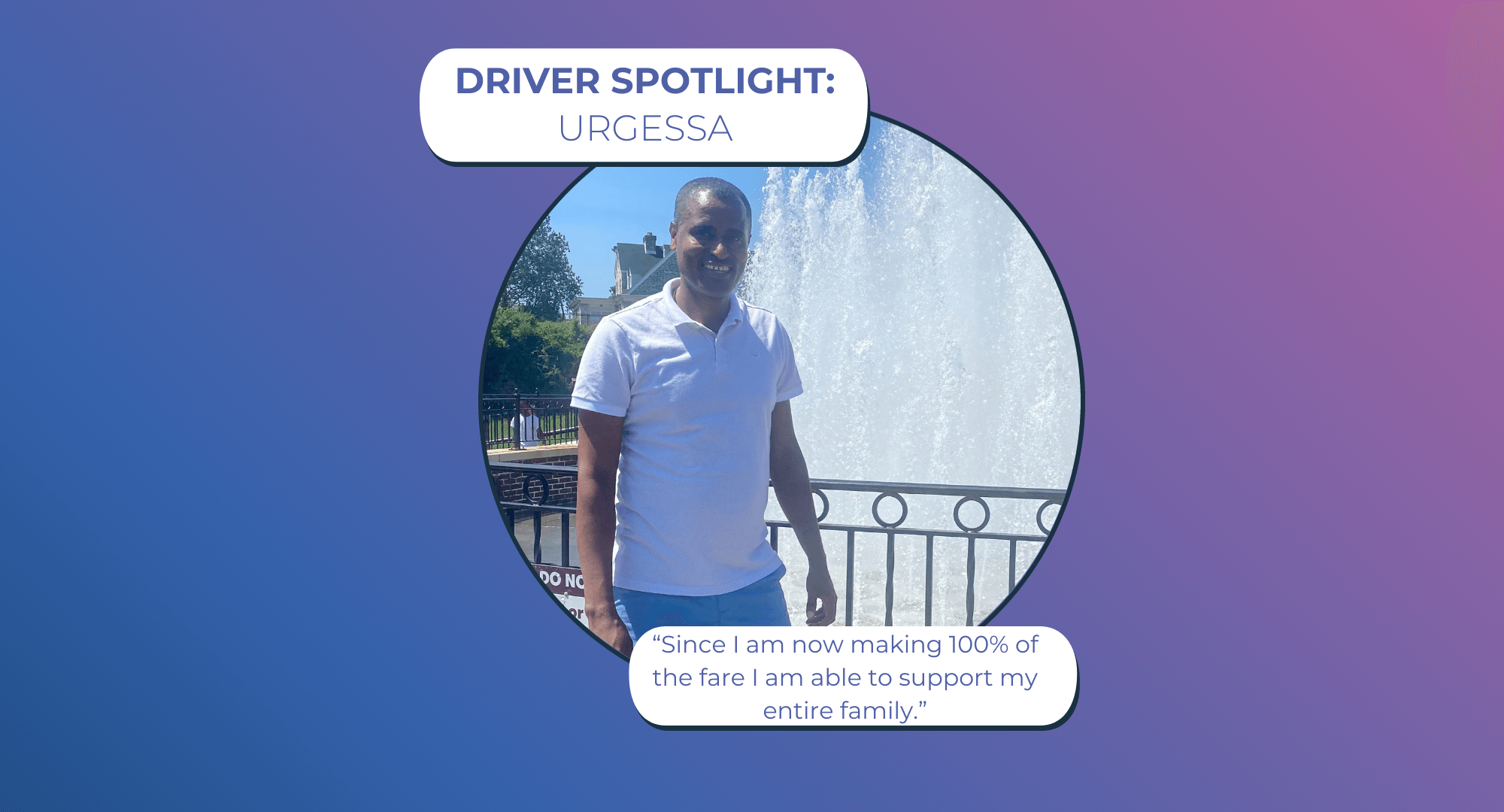 Driver Spotlight: Urgessa
Meet Urgessa, a happy Empower customer who has provided nearly 5,000 rides since signing up in October 2022. By driving using Empower, Urgessa has found a way to support his family while enjoying the freedom of being his own boss.
How does using Empower benefit you?
I have three kids and a wife. Since I am now making 100% of the fare I am able to support my entire family.  
What advice would you give to others thinking about using Empower?
I would advise anyone thinking about using Empower to go for it. The customer service is welcoming and the community is great. The financial earnings are good because you get 100% of the fare once you pay a subscription fee.You get your money's worth and Empower treats its customers well!  Also some small tips I'd give drivers would be to keep your car clean so the riders are satisfied, be friendly, and greet the passengers so they get the best service. 
What is your favorite thing about driving using Empower?
My favorite thing about driving using Empower is the people I meet, it's always nice how every single day you meet new people.
Is there anything else that you would like to tell us? 
I enjoy driving using Empower, and I believe Empower will be something great one day in the world! 
Reach out to DriverInfo@DriveEmpower.com if you'd like to share your Empower story in a future spotlight.