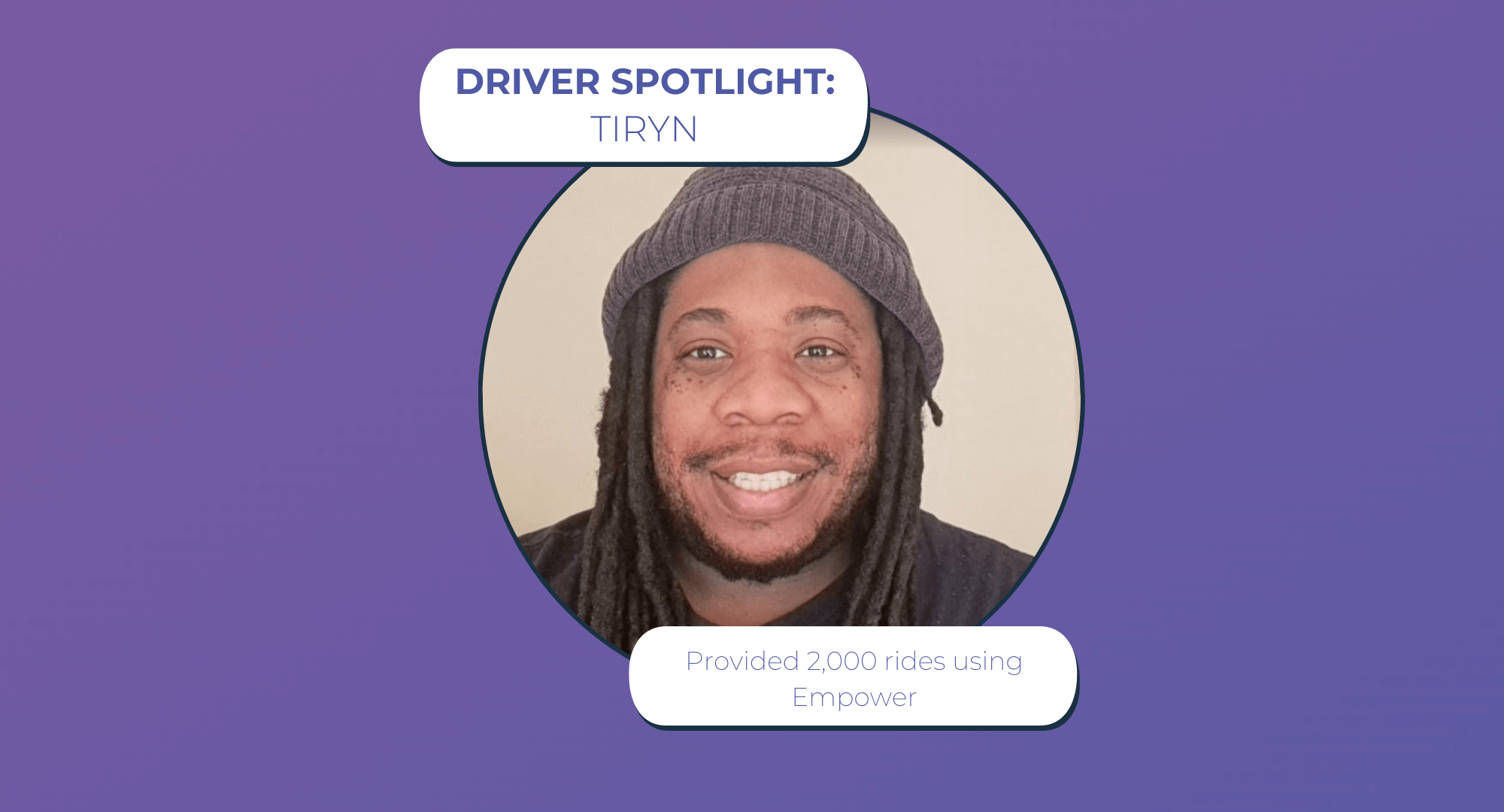 Driver Spotlight: Tiryn
DC customer, Tiryn, has provided 2,000 rides using Empower, despite the fact that he is a part time driver. Eager to make the most of his Empower subscription and find the plan that best suits his needs, Tiryn has tested out all three of Empower's DC subscription options: Monthly Platinum, Daily and the recently released Monthly Flex plan. Beyond using Empower, Tiryn supports himself and his family through his small delivery company and YouTube channel, where he shares pro tips with fellow drivers. Below, Tiryn has shared his tips for success and discusses how he earns more by using Empower.  
Q:  What suggestions do you have for drivers looking to make more money? 
A: Get up early and catch the peak time in your market. Knowing your market is super important to maximize earnings.
Q: Why do you prefer using Empower rather than Uber and Lyft? 
A: My earnings with Empower's subscription, especially with the Flex plan, just works out better. You don't have to do 20+ rides to make $200. You are in control. 
Q: What does your daily routine look like as a driver? 
A: I get up around 4AM or 5AM, stop at 7-11, get me a muffin and an energy drink, then boom – time to turn on Empower with a smile!
Q: Do you support a family? If so, how does using Empower benefit them?
A:  Yes, Empower helps me bring more money to the table.
Q: What are some things that you wish other drivers and community members knew about Empower? 
A: I wish Lyft/Uber drivers would spread the word about Empower to Lyft/Uber customers. I've done rideshare for 6 years. I can see that Empower is a game changer .
Q: How has Empower helped you to establish your financial freedom? 
A: Empower has helped me out a lot. I'm seeing more money from less trips. Less wear on the car. Empower has been super beneficial.