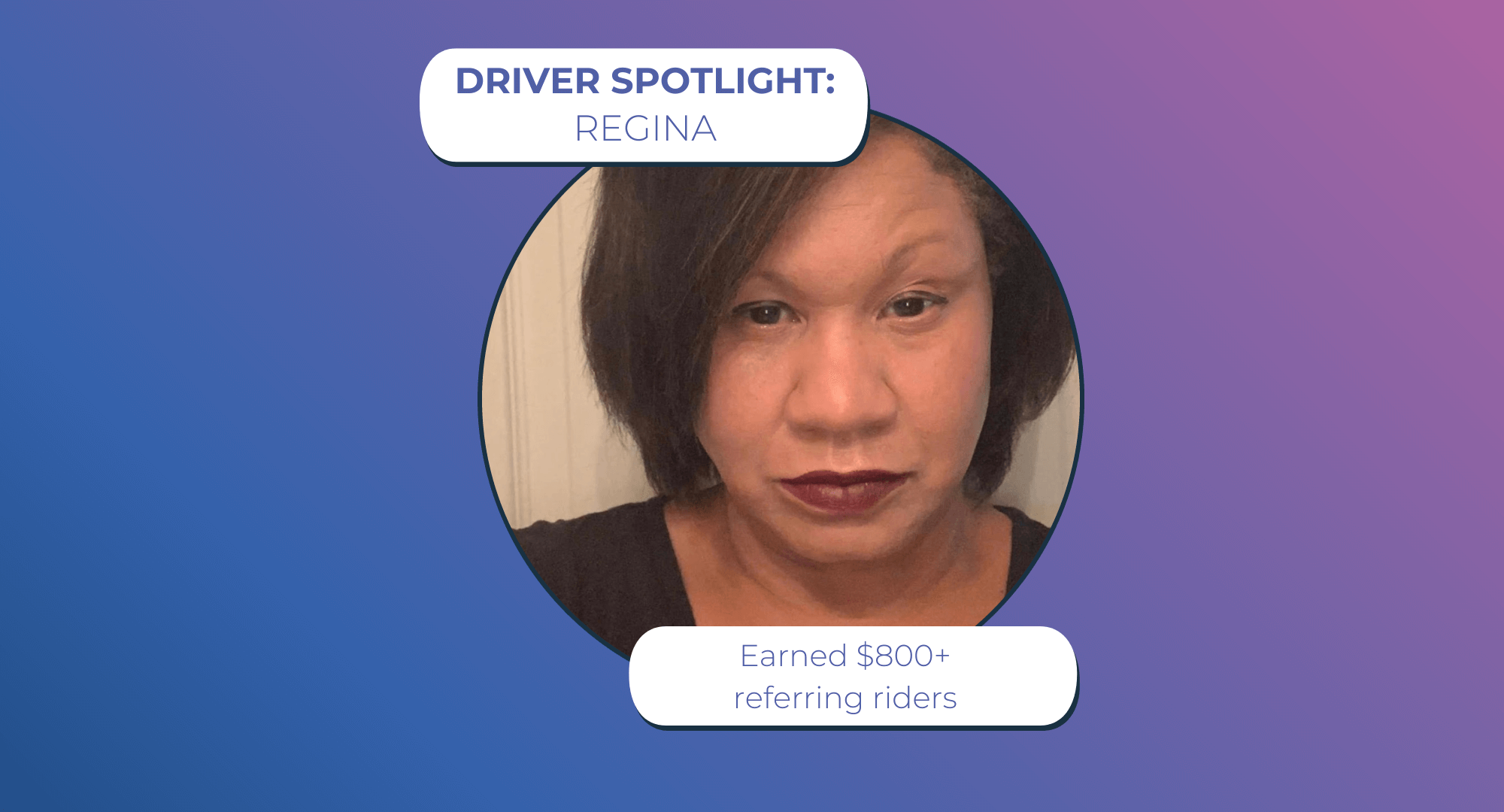 Driver Spotlight: Regina
Introduced to Empower in late 2022, Regina's journey began with a chance encounter with a fellow driver who informed her about Empower, where drivers get 100% of the fare. Regina quickly downloaded the app, and in her own words, "that is where it all began". 
"Empower has allowed me to make more money in a shorter time frame." By getting 100% of the fare, Regina finds her schedule is more flexible and that she is able to spend more time with her family. After dropping her son off at school, Regina opens up the Empower driver app and hits the road. She finds herself providing rides until her son needs to be picked up from school. 
Outside of getting 100% of the fare, Regina has also earned over $800 by referring riders. "I talk to everyone that I give a ride to. I explain how Empower works and answer any questions riders might have. I also have a card on the back of my passenger seat so that riders can take a picture of the Empower card with my promo code on it.  Another method I use is to post my driver referral link and rider referral link on my Facebook page. I also text my links to friends and family in DC, Maryland, NY, NJ, and also here in NC, so I'm spreading the word everywhere."
Through Empower, Regina has also forged meaningful connections with her passengers. Regina receives ride requests from many "regulars", riders who use the Favorite Driver filter to ensure that they get rides from her or other favorite drivers. Regina enjoys having repeat customers as she gets to learn about their lives, from work to family and beyond. 
Regina's story is a testament to the potential that Empower offers to drivers who are looking to make a real impact in their lives. "With Empower, I am a business owner and a customer, not a contractor." 
Reach out to DriverInfo@DriveEmpower.com if you'd like to share your Empower story in a future spotlight.