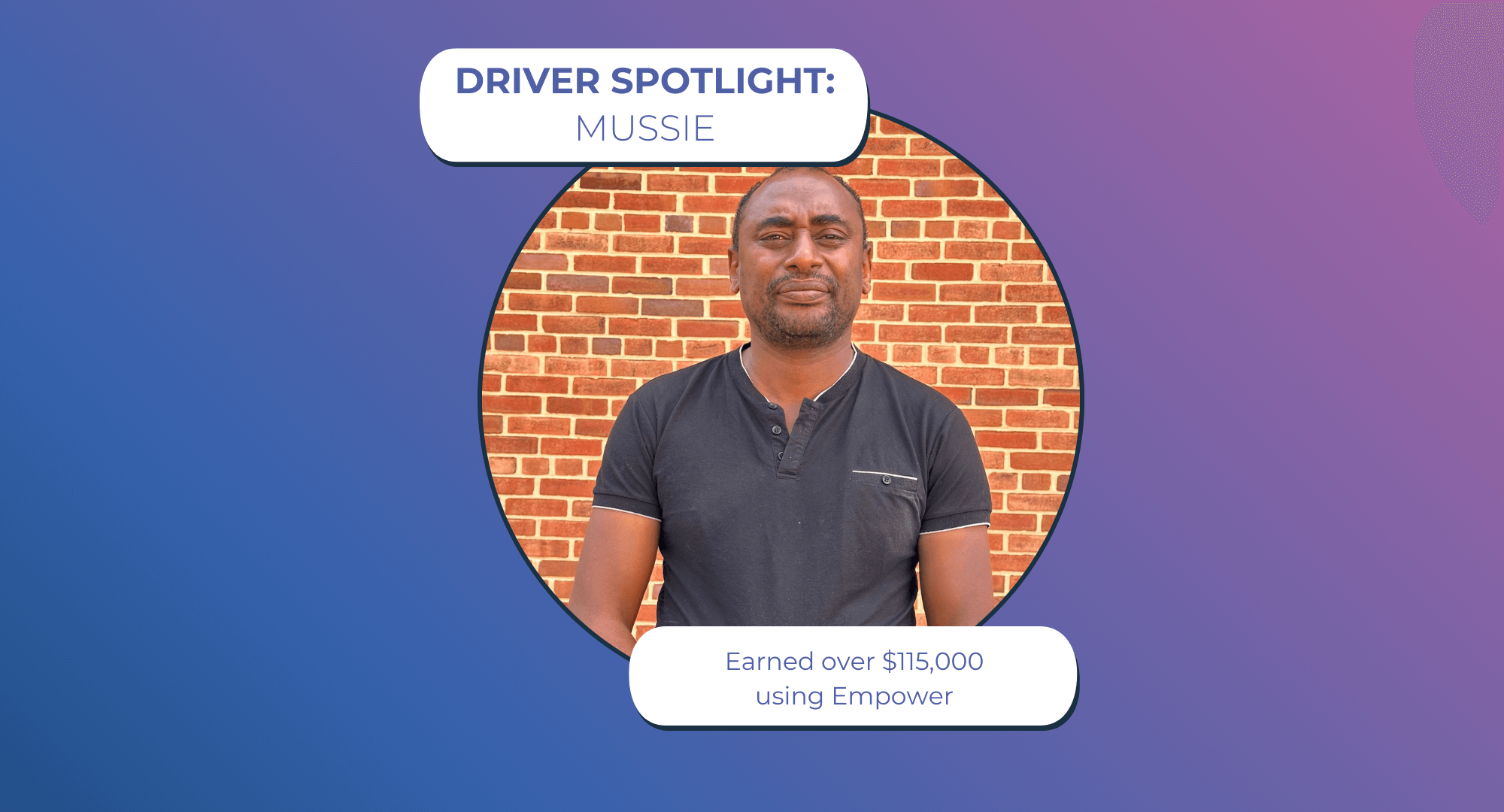 Driver Spotlight: Mussie
Meet Mussie, a DC customer who has earned over $115,000 using Empower. Having provided over 7,000 rides, Mussie encourages fellow drivers to join the platform, emphasizing the opportunity for sustainable earnings, as drivers get 100% of the fare.  One of the things Mussie likes most about using Empower is the high quality customer service that he receives. Further, Mussie appreciates Empower's subscription-based model. When it comes to selecting his subscription plan, Mussie prefers Empower's Daily plan. Mussie also encourages riders to join the platform, characterizing Empower as both reliable and cost-effective.
Reach out to DriverInfo@DriveEmpower.com if you'd like to share your Empower story in a future spotlight.