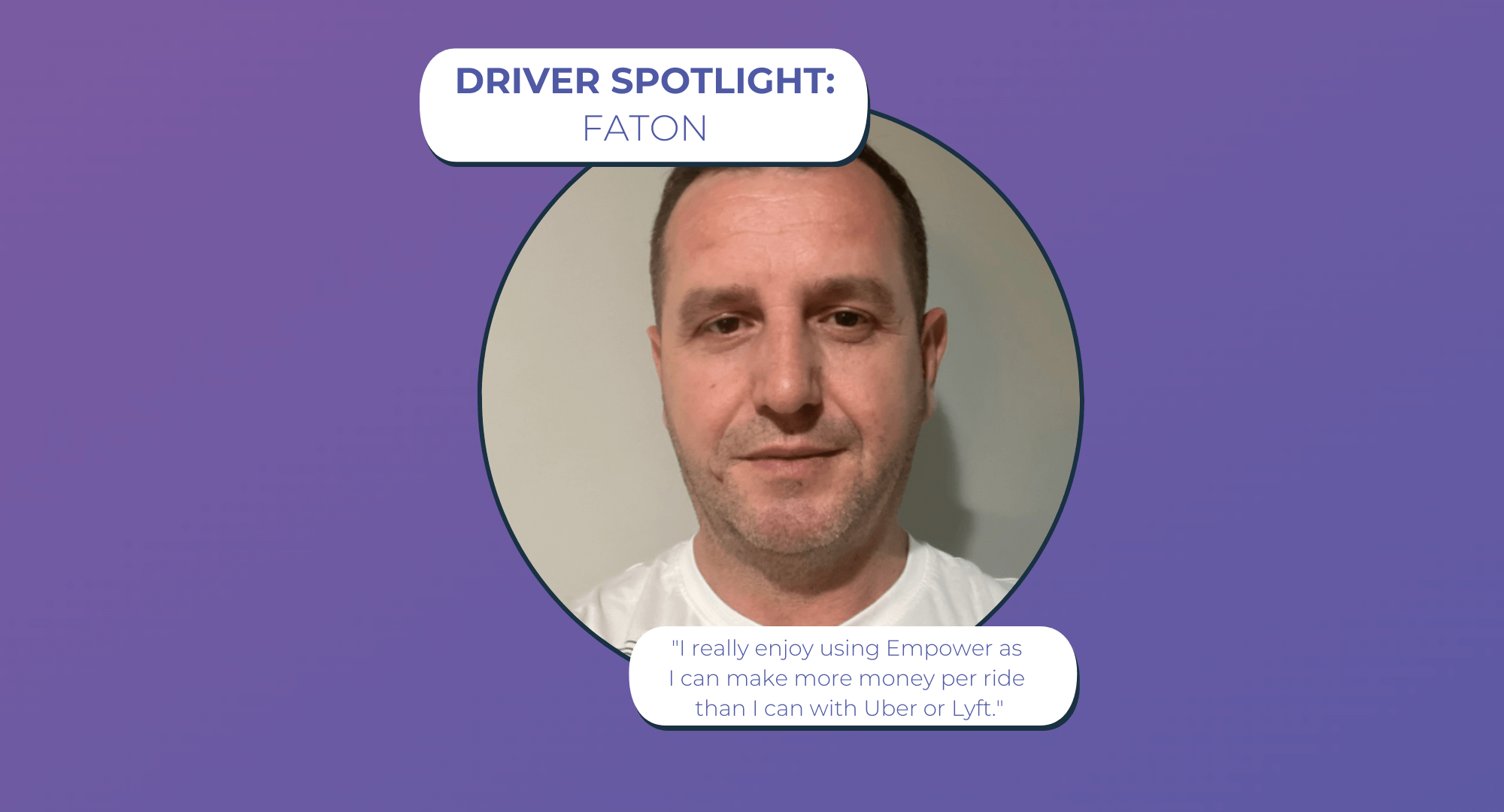 Driver Spotlight: Faton
Faton's journey with Empower began when a friend highly recommended the platform to him, sharing their own positive experiences and urging Faton to give it a try. Intrigued by the opportunity to earn more, Faton downloaded the app and has been an Empower customer since. 
Every day, Faton sets goals for himself while driving. During the weekdays, he aims to earn between $250-$300 per day, and on the weekends, he aims to earn $400 per day. By setting these goals, Faton ensures that he stays motivated and consistently works towards achieving his financial aspirations.
Having completed over 5,500 rides, Faton firmly believes that all drivers should download Empower as the earning potential exceeds that of  Uber and Lyft. "I really enjoy using Empower as I can make more money per ride than I can with Uber or Lyft. I recommend anyone wanting to make additional income to use Empower so they can be successful." "You can make more money [driving for yourself using Empower] than you can driving for anyone else."
Faton's favorite feature on Empower is the ability for riders to select drivers as a favorite driver. This feature has allowed Faton to develop a loyal customer base, resulting in repeat business day after day. According to Faton, the trust and rapport established with the 140+ riders who have "favorited" him has been instrumental in his ongoing success with Empower. 
If you're a driver who is ready to embrace the benefits of Empower, take it from Faton and join the Empower community today. If you are a rider, remember to book your rides through Empower to support drivers like Faton, who get 100% of the fare. 
Reach out to DriverInfo@DriveEmpower.com if you'd like to be featured in a future spotlight.