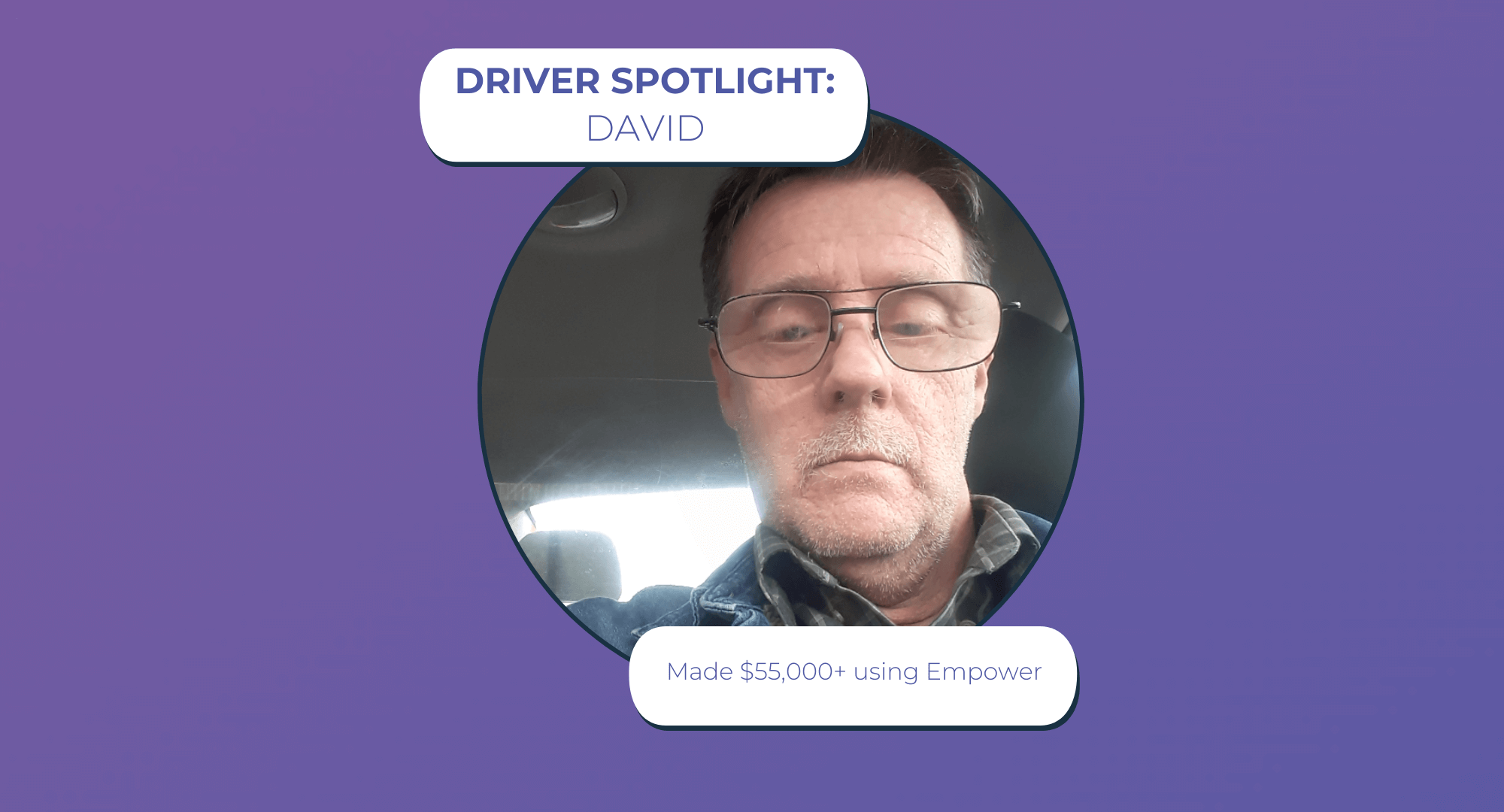 Driver Spotlight: David
Meet David, a DC customer who has earned over $55,000 while driving using Empower. David prefers Empower because Empower allows drivers to be their own boss and earn the sustainable income drivers need to lead a happy life. For those who want to help Empower grow, David suggests referring friends to the platform as the more riders who download Empower, the more drivers are able to earn. Overall, David is grateful for the opportunity to be part of a community of drivers who are passionate about pursuing the American Dream.
​​How did you hear about Empower?
I heard about Empower from a passenger on another platform.
What is your favorite thing about driving using Empower?
Empower gives me the opportunity to have an enjoyable life and successful business. I also like meeting different people, especially tourists, who use the platform.
What are some goals you set for yourself while driving with Empower?
I try to earn $150-$200 per day and to work 5-6 days per week.
What advice would you give to others thinking about using Empower?
Try it! Empower is great because you can be your own boss and make the money you need and want to make so that you can have a happy life.
 As a driver with many completed rides, what advice would you give to others to be successful?
Set daily, weekly or monthly goals, this will also help you get repeat customers. 
What suggestions do you have for drivers who want to help Empower grow?
Refer your friends to Empower and be courteous to your riders!
What is the most enjoyable conversation that you've ever had with a rider?
I really like to answer questions that passengers have about Empower or to discuss sports.
What subscription plan do you use?
I prefer to use Empower Daily. 
 Anything else you would like to tell us?
Thank you Empower for enabling me to run my own successful business, and for your support! 
Reach out to DriverInfo@DriveEmpower.com if you'd like to be featured in a future spotlight.