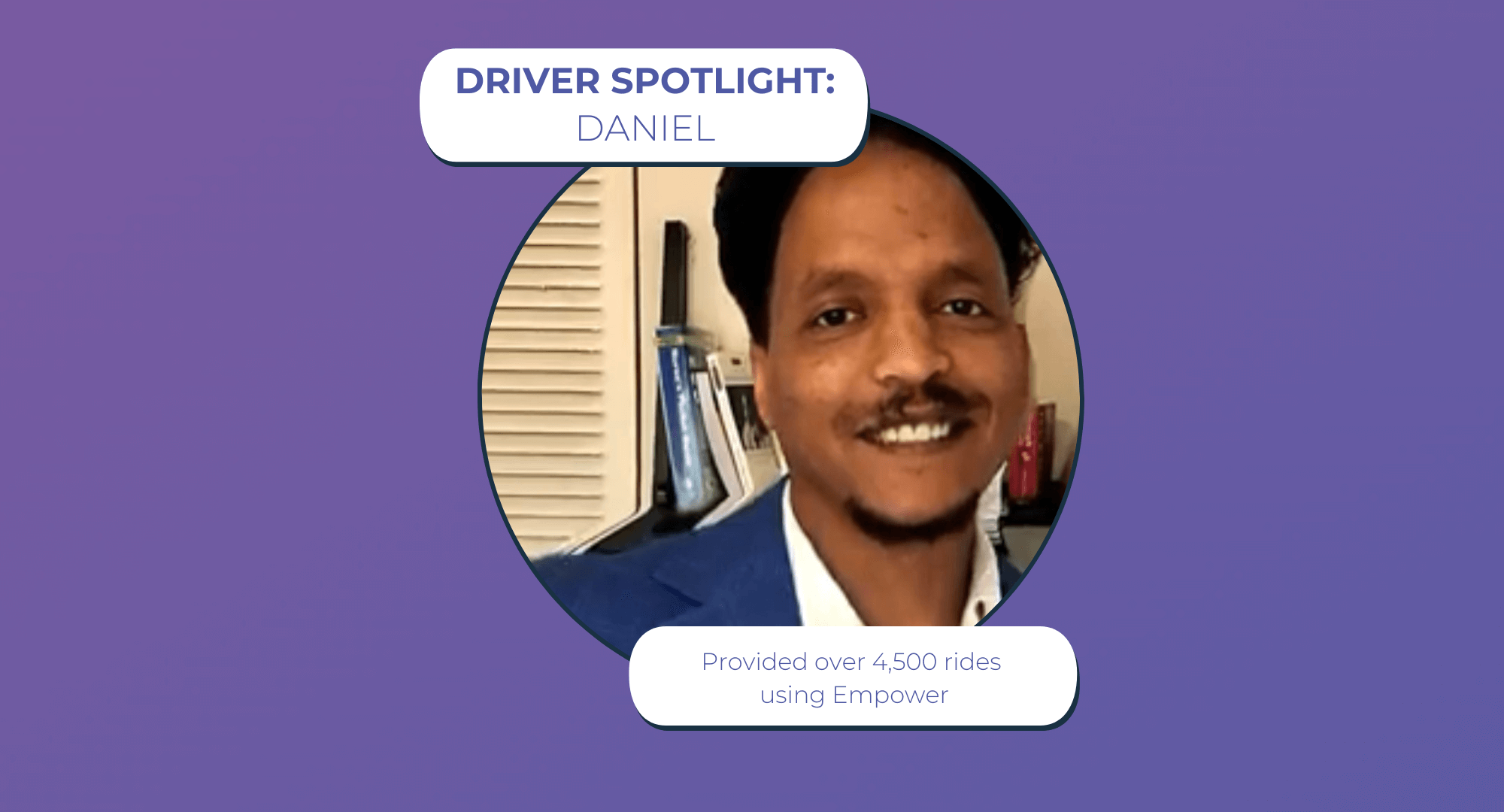 Driver Spotlight: Daniel
Daniel first learned about Empower through a rider while driving for Uber/Lyft. Intrigued by the prospect of a platform that values drivers and enables them to get 100% of their fare, Daniel decided to give Empower a try. He has been a customer ever since.
Daniel has gained valuable insights on how to achieve success in the ride-hailing industry. With over 4,500 completed rides using Empower, Daniel insists that Empower should be every driver's first choice "because riders save money and drivers make 100% of the fare." Daniel also advises drivers to embrace a respectful and patient approach with riders and take a moment to inquire about any route preferences they may have. According to Daniel these small acts of consideration not only contribute to a positive rider experience but also increase the likelihood of receiving generous tips, further boosting earnings.
Empower has had a transformative impact on Daniel's ability to support his family. By working for himself using Empower instead of working for companies like Uber and Lyft, Daniel makes more money and has achieved greater financial security. This newfound success has allowed him to spend more quality time with his family. The financial stability and flexibility facilitated by Empower have proven to be invaluable in supporting his family's needs. 
In addition to financial benefits, Daniel also appreciates Empower's user-friendly features. While receiving 100% of the fare is undoubtedly a highlight, the push notifications that provide real-time information about rider demand have been a game-changer for Daniel as well. These notifications allow Daniel to optimize his earnings and maximize his efficiency. 
By choosing a service that prioritizes drivers,  Daniel has unlocked a path to financial prosperity, satisfaction, and valuable family time. Join Daniel and the growing community of empowered drivers using Empower today, and experience a company that puts drivers first. 
Reach out to DriverInfo@DriveEmpower.com if you'd like to be featured in a future spotlight.