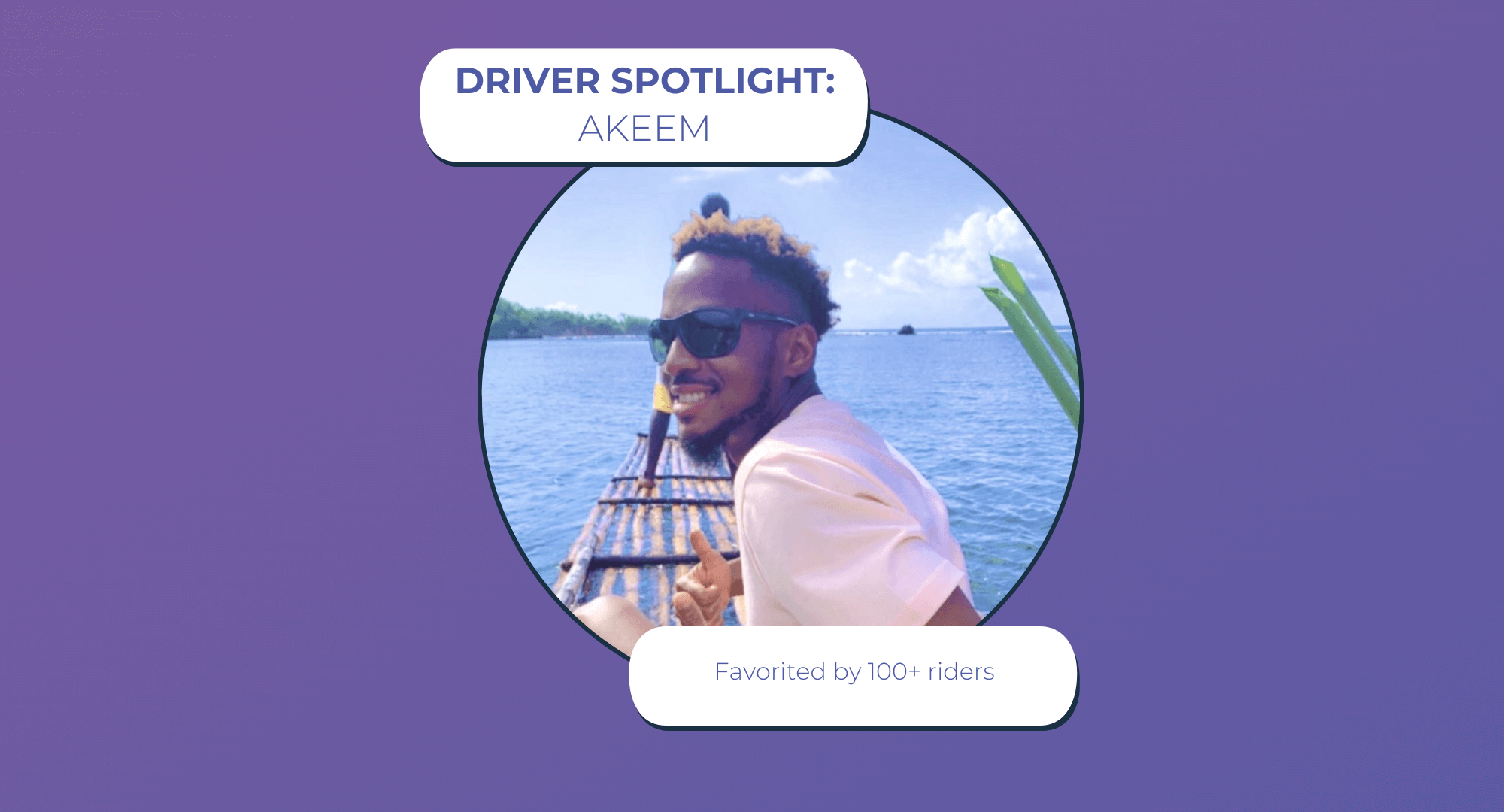 Driver Spotlight: Akeem
Akeem is an Empower customer in DC who is dedicated to providing a delightful and personalized experience to all of his riders. 
Akeem was initially drawn to Empower's platform because drivers get 100% of their earnings. This financial freedom motivated him to subscribe to Empower and take control of his financial future. Since then, Akeem has gone above and beyond to build a thriving business for himself while ensuring riders receive top-notch service. Akeem has been favorited by 100 passengers!
One of Akeem's secrets to growing his business is his ability to establish genuine connections with his riders. By simply being himself and treating passengers as if he's known them for years, Akeem creates a welcoming atmosphere in his vehicle. He particularly enjoys discussing music with his passengers, sparking lively conversations that add an extra layer of enjoyment to their journey. Akeem often mentions to his riders that he hopes to see them again and encourages them to favorite him on the app, making it easier for them to reconnect in the future.
When it comes to what riders appreciate most about Empower, Akeem understands that it's a combination of factors. Firstly, riders value the cost-effectiveness of using Empower, as it allows them to save money. Additionally, passengers appreciate knowing that drivers, such as Akeem, receive 100% of their earnings.
Akeem particularly enjoys Empower's monthly Driver Appreciation Zooms. These virtual gatherings provide an opportunity for drivers to connect, learn, and stay updated on all things Empower. Akeem finds these sessions invaluable in enhancing his knowledge and fostering a strong sense of community amongst customers.