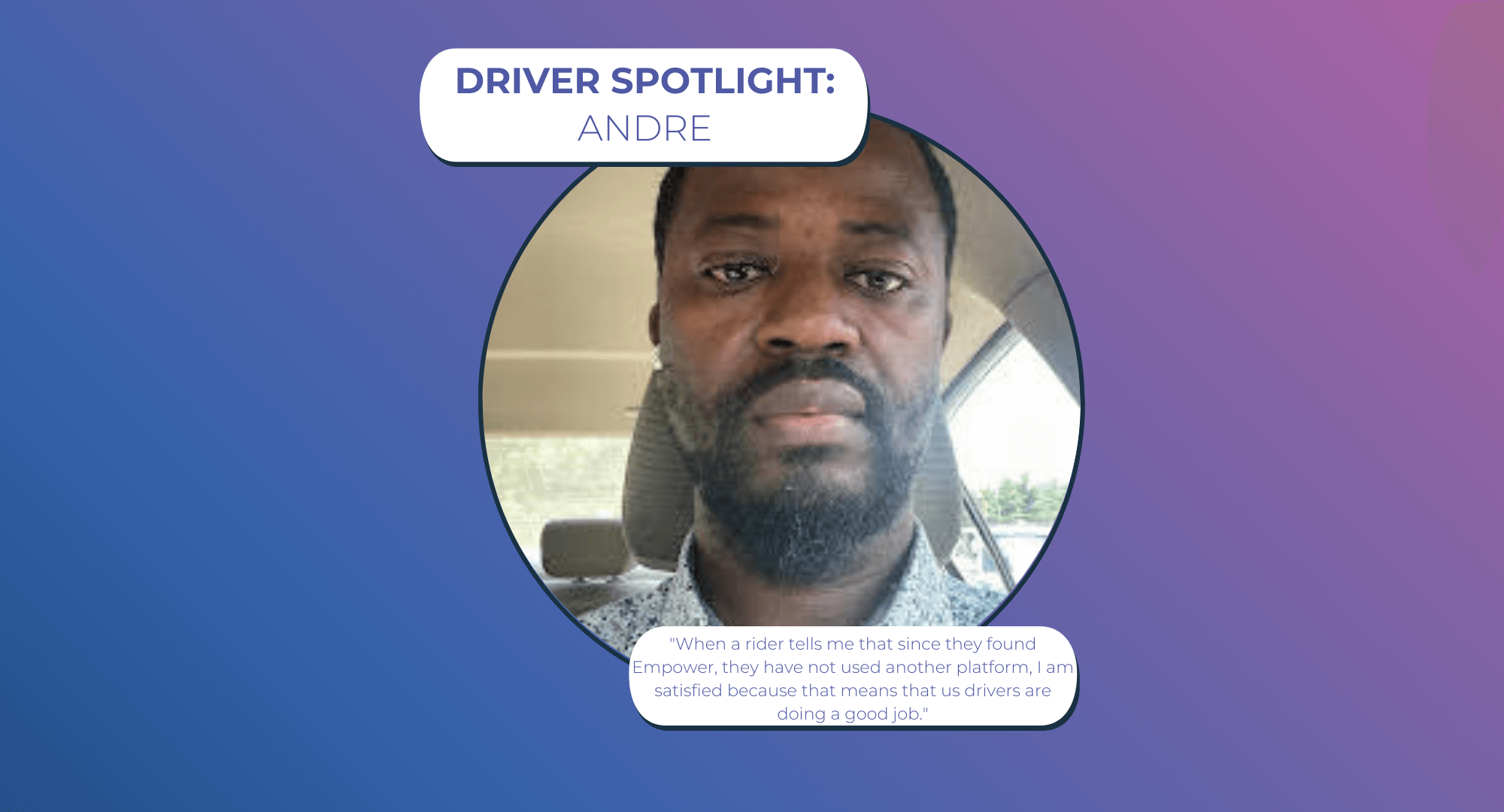 Driver Spotlight: Andre
Having provided over 3,000 rides, Andre prefers Empower because he gets 100% of the fare. If you're considering driving for yourself using Empower, Andre's advice is clear: join the platform and experience the rewards of being part of a community that values both drivers and riders alike.
Advice for those interested in Empower:
Andre wholeheartedly recommends Empower to anyone looking to further their driving portfolio. He shares, "Empower is the best! Their customers testify to this." Andre's experience with Empower has been overwhelmingly positive, and he believes that all drivers can find the same level of satisfaction and success he has seen on the platform. 
Feedback from riders:
Andre particularly enjoys discussing Empower with riders. "When a rider tells me that since they found Empower, they have not used another platform, I am satisfied because that means that us drivers are doing a good job." Interactions like these fuel Andre's passion for his work, leaving him with a sense of fulfillment at the end of each day.
Setting goals:
Andre sets out to earn at least $150 each day. This goal not only motivates him and ensures a steady income, but also helps him maintain focus and determination throughout his working hours. Since providing his first ride Andre has earned nearly $60,000.
Reach out to DriverInfo@DriveEmpower.com if you'd like to share your Empower story in a future spotlight.