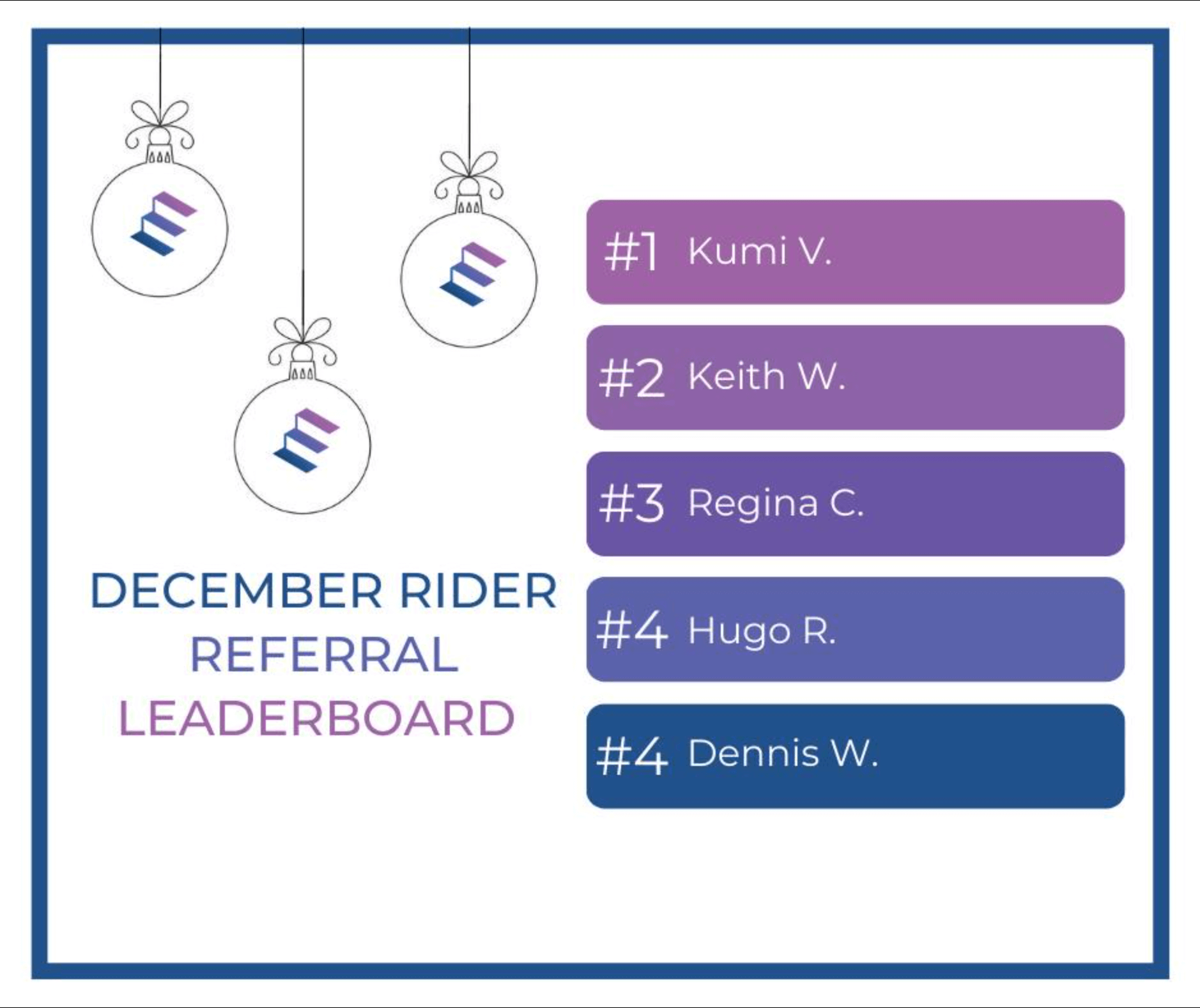 Congrats to the three drivers who referred the most new riders in the month of December! First place won a $50 gift card, second place won a $25 gift card and third place won a $10 gift card!
First place: Kumi V.
Second place: Keith W.
Third place: Regina C.
In the month of January all drivers will be automatically entered for a chance to win up to $50 for referring the most riders who book and complete their first ride using Empower in the month of January! Stay tuned for updates on our Facebook page and in our driver newsletters!